See for yourself
Downloads:
Use the Quick-Start Guide for a quick start with the utilitas Vacation Management. Read the details about the funcionality in the User Guide.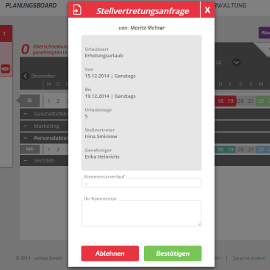 Expressive design
The app's special design makes it quick and easy to process time off requests.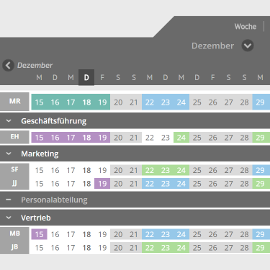 Overview
Colorful calendars, clearly structured tables and summarizing export functionalities provide great transparency.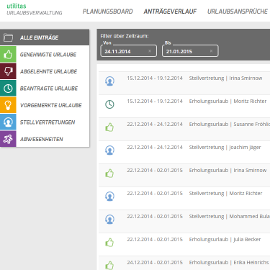 Flexible configuration
Adapting the app to the needs of your individual company is quick and easy. A sophisticated permission system makes everything simple to manage.